Thundering Moccasins Dance Company
Thundering Moccasins Dance Company is a Native American group expressing our culture and heritage through song and dance. Many of our dancers originate from northern California and are from local tribes such as Winnemem Wintu and Pit River. Other tribal affiliations include Dine, Dakota, Potawatomi, Apache and Sac n Fox.
Thundering Moccasins presents songs and dances that have been passed down from generation to generation. While traditional ceremonial songs and dances are kept at home and in the heart, we would like to share with you what we can. As we all do in this world, we evolve, and we would love to give you a glimpse of our beautiful songs and dances by going "full force" with 100% authenticity. Heartfelt songs and beautiful, colorful regalia exhibited at many inter-tribal pow-wows and social dances.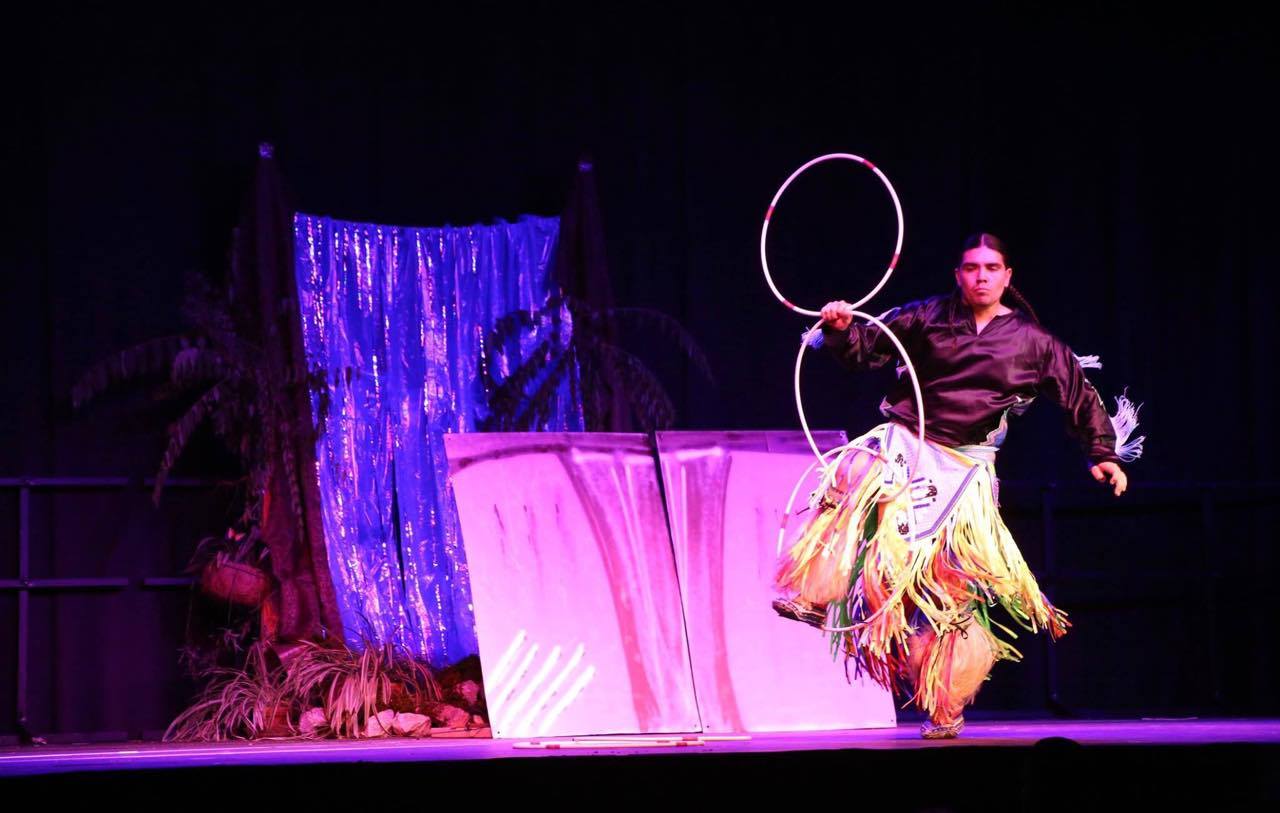 **To advance the carousel – click on the right side of the right photo**
The performances express the importance of Mother Nature and the beauty she has to offer us all. It also includes dances expressing northern California Natives main food source, the Salmon, as well as other dances from the local tribes. Other artistic expressions include dances and songs often seen at pow-wows including Men's Fancy Bustle, Women's Fancy Shawl, Men's Grass Dance, Men's Traditional and the Hoop Dance.
**To advance the carousel – click on the right side of the right photo**
We are actively involved in keeping our beautiful traditions alive and current. We try to use our platform to support important issues like clean water for all - #NoDAPL
That's why we dance!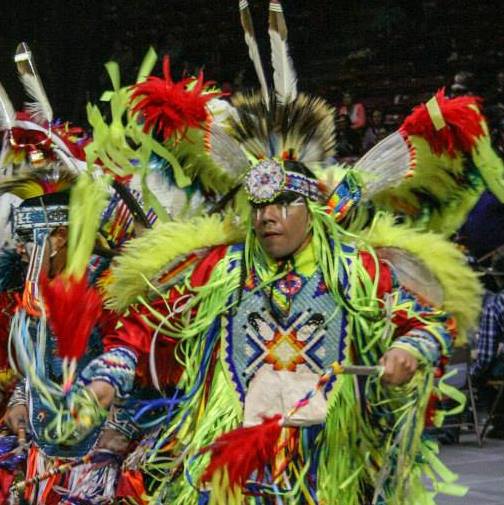 We were recently invited to the Miccosukee nation, in the everglades of Florida. It was a wonderful experience and we invite you to view this video:
For your next educational/ entertainment event please consider
Thundering Moccasins Dance Company
We are available for travel worldwide.
Please feel free to contact us at
Thundering Moccasins Dance Company.
Josette

- josetteks@yahoo.com
Douglas

- wintooo@yahoo.com
Thank You Very Much